Saint Etienne – Tonight by Saint Etienne
It's been seven years since the UK pop trio Saint Etienne released their latest album, Tales from Turnpike House, but now it's time again.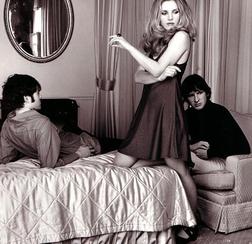 The single "Tonight", the first release from their forthcoming album, produced by Tim Powell (Xenomania) and mixed by Richard X.
Kate Bush – Eider Falls at Lake Tahoe – Animation
Official animation to accompany a segment from the new Kate Bush track Lake Tahoe – "Eider Falls at Lake Tahoe"
"Lake Tahoe" is the second track from Kate's 10th studio album 50 Words For Snow – released on 21st November 2011
You can order 50 Words For Snow from your nearest retailer here: http://www.katebush.com/50-words-snow-pre-order
You can stream Kate Bush's new album 50 Words for Snow in it's entirety over on NPR's website. It's her first full studio album since 2005's Aerial, and first impressions of the new album are very positive.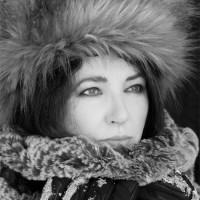 You can listen to the the full album here,
Official still video for the new Kate Bush single "Wild Man". "Wild Man" will be released on 11th October 2011 and will be available from all digital retailers. It is the first single from the forthcoming album 50 Words For Snow. The track's guest singer is Andy Fairweather Low from Amen Corner. Other guests on the album include Stephen Fry and Elton John, and all its songs are loosely linked by a theme of snow.
50 Words For Snow is available for pre-order here: http://www.katebush.com/50-words-snow-pre-order and will be released worldwide on 21st November 2011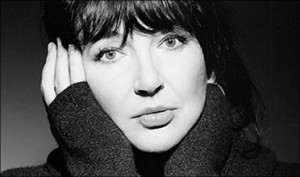 Kate Bush has reworked some of her old material for release on a new album, "Director's Cut", out in May 2011. The album will hold reworked versions of songs from her 1989 album "The Sensual World" and 1993's "The Red Shoes". Note that the songs were not 're-recorded' according to the Kate Bush camp but 'reworked'. More particularly she 'reworked' elements of the songs with the aim of making the album an audio 'director's cut' of her old material.
A 'reworked' single, "Deeper Understanding" from "The Sensual World" will be released in April.
The "Director's Cut" album will be released in 4 formats: digitally, on a CD, on vinyl and in a case-bound book.
Also coming up later this year are 4 re-issues of classic Kate Bush albums.