August 16, 2011 · Posted in
Uncategorized
·
Comments Off

on The new video from ex-And One members PAKT
"Freihet" is the name of their debut, enjoy
The first video clip from Electro-veterans Chris Ruiz and Gio van Oli, now better known as PAKT.
Director Golo Schultz
AD Max Nadolny
DoP Garth von Glehn
Producer Lasse Scharpen
Production Design Jan Reider
Make-up Simi Schuchert
Model Charmie Pfeffer
PAKT Chris Ruiz & Gio van Oli
July 17, 2011 · Posted in
Uncategorized
·
Comments Off

on PAKT (former And One members) releases new material after the break with Naghavi
As we reported on earlier Chris Ruiz and Gio van Oli have left Steve Naghavi alone at the helm of And One in early June – so now it is time for the two renegade members Chris Ruiz and Gio van Oli to debut their new EBM project PAKT.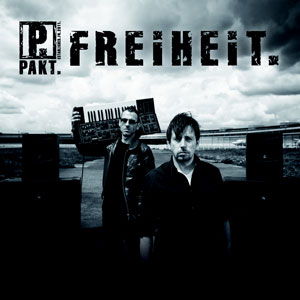 The Berlin-based duo is assigned to And One's former record label Out Of Line and the first single release "Freiheit" lands in the middle of August.
In addition to the b-side "Angriff" and the original version of the title track also includes two remixes from the record company colleagues in Formalin and Funker Vogt's Gerrit Thomas. In addition to this another version signed by Robert Görla (better known from DAF).
"Freiheit" is released August 12th via Out Of Line.
Track listing:
Freiheit
Angriff
Freiheit (Robert Goerl Remix by Robert Goerl of DAF)
Freiheit (Gummi-Drum-Remix by G.Thomas of Funker Vogt)
Freiheit (Freiheit und Gerechtigkeit Rework by Formalin)