Teenage Engineering OP-1 8-bit sound test
"Trying out a drum sample and synthesizer to get that 8-bit music feeling sort of. Kind of works.

I'm going to do some more test on this. All sounds are directly from the OP-1"
OP-1 is the all-in-one portable Synthesizer, Sampler and Controller. With additional features like the FM Radio and an assignable G-Force sensor for motion controlled effects. With OP-1's built-in Tape feature you are able to record everything you do on to the 4 tracks, with overdubbing, reverse recording. 8 built-in synthesizer engines, multiple effects and LFO's. And some really unique sequencers ready to explore.
Connect it to your computer and control your DAW with the common play, stop, rec, forward and rewind. Use the 4 rotary encoders and 8 x 2 dedicated quick keys for fast selections.
Image below? Just a bonus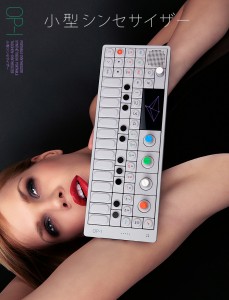 Comments