The Bleep Drum – now with MIDI
The Bleep Drum has been upgraded with full MIDI control.
Now you can trigger the four samples, toggle noise and reverse modes, as well as change the pitch of all four samples with any device that can send MIDI.
Retrofit kits available to upgrade any previous Bleep or Dam Drum.
Order now at bleeplabs.com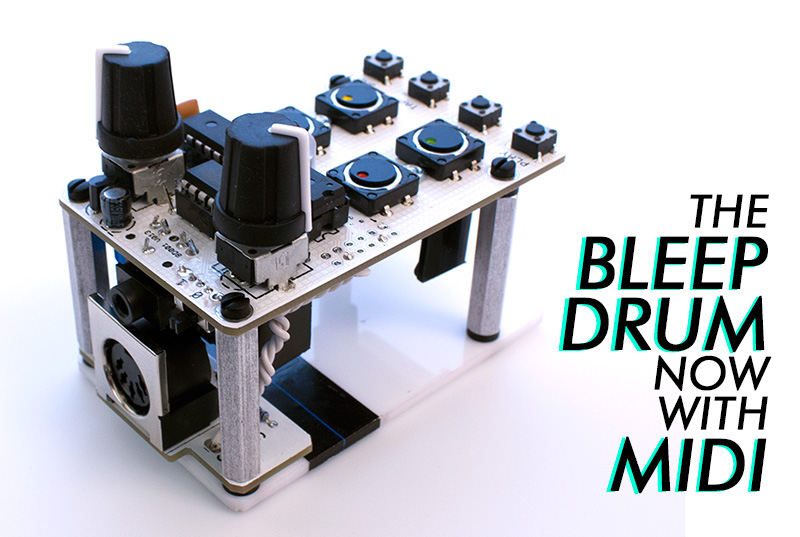 The Bleep Drum is an Arduino based lo-fi rad-fi drum machine designed by Dr. Bleep.
– Four sounds, two with pitch control
– Four selectable sequences
– Record patterns just by playing them
– Tap tempo
– Reverse mode
– Hypernoise 30XX mode
– Stereo 1/8″ output
Comments