Time machine: KORG SUPER SECTION PSS-50 from 1984
The Korg "Super Section" PSS-50 is a little accompaniment box from 1984. It contains 8-bit drum samples and analog sound generation for bass and chord. It sounds similar to the Korg SAS-20. The synth engine sounds similar to the Poly-800. No MIDI.
"It's rather a funny toy for collectors than a serious musical instrument. Not really programmable. It has that typical Poly-800 design – I guess the same product designers did the work."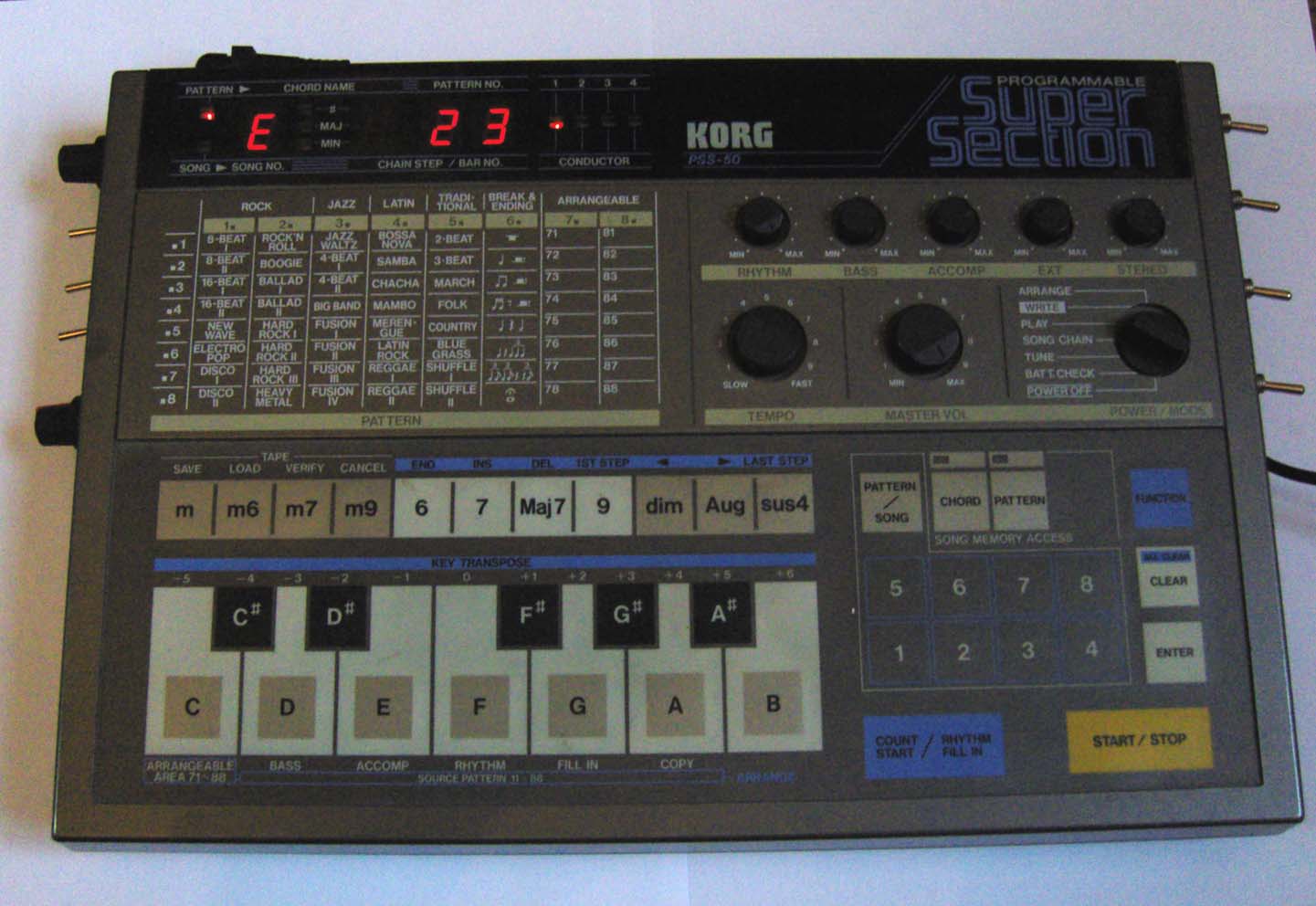 The name "Programmable Super Section" is a bit confusing, as only 40 preset patterns and 8 interchangeable fills/ endings are available, making 16 of "your very own" variations storable.
These variations are composed of drum sounds, bass and accompaniment, each volume level being separately controllable. The membrane keys, offering 12 different types of chords, can be used to transpose variations to different pitches.
The bass drum, snare, rimshot, open/closed hihat, hi/lo tom and handclaps sound like early PCM samples, just with their own, peculiar charm. The warm, analog-like bass and chords synth sounds could originate from a simplified subtractive synthesis similar to the Korg Poly 800, with only 1 bass and 12 chord sounds.
Comments