umidi – a new fully customizable MIDI controller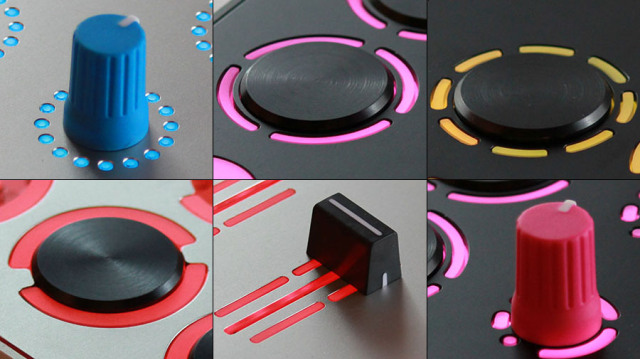 umidi – a new MIDI controller that's completely customizable.
Using a web-based interface, you can change the types of knobs, lights, switches and sliders on the controller, customize the colors and add designs. The components are high-end, and the case is CNC'd from a solid block of aluminum, which is then bead blasted and anodized. You can even customize the shapes and colors of the lighting around your controls.
Our goal is not to compete with mass produced products, We designed the umidi with no compromises on quality, structure of materials and components. That's why each controller is made from a single block of aluminum, less than 1 inch thick and uses only the best components. Each controller is unique, and hand built/tested by us.
Each umidi can have the up to 36 components, which include:
Knobs
Faders
Encoders
Jog Wheels
Aluminum Push Buttons
Drum Pads
Silicon Buttons
At the heart of umidi are 288 RGB LED's, which can be controlled to do whatever you want. This allows for music-driven lighting, button effects, visualizing mixing, millions of colors and other lighting effects.
When you've created your ideal layout, you can get your custom controller built to order.
Comments