Virsyn announces the release of KLON 1.1
Virsyn has announced the release of KLON 1.1 vocal designer plug-in.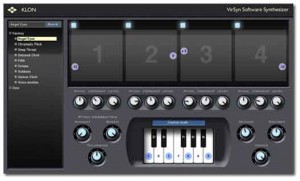 New Features in version 1.1:
VST3 / VST2.4: 64-bit version for Windows 7 and Windows Vista.
VST3: AI Knob Interface integrated.
Bugfixes
The heart of the vocal designer plugin KLON is a harmonic pitch shifter for natural pitch and formant manipulation of vocal sounds in realtime. It takes your voice and adds up to 16 different copies of your voice in realtime.
Pricing and Availability:
KLON will be available for 99 Euros until December 31st, 2011.
The upgrade to KLON 1.1 is free of charge for users of KLON.
More information:
Comments