Yamaha To Announce moX 6/8 – The Mobile Motif
Yamaha are at it again and here's what they are planning for MusikMesse this year: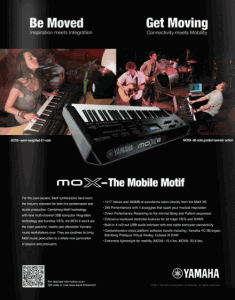 For the past decade, Motif synthesizers have been the industry standard for both live performance and studio production. Combining Motif technology with new multi-channel USB computer integration technology and bundled VSTs, the MOX 6 and 8 are the most powerful, mobile and affordable Yamaha music workstations ever. They are destined to bring Motif music production to a whole new generation of players and producers.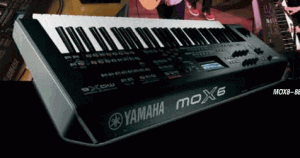 Yamaha MOX Features
+ Yamaha mox 6 / Yamaha mox 8
+ 1217 votes
+ 355 MB Samples from the Motif XS
+ 256 performance with four arpeggiators
+ Recording on the Yamaha mox
+ Sequencer
+ Advanced integration with DAWs and virtual instruments
+ Built-in audio interface with four inputs and two outputs
+ USB port
+ Bundled with the Yamaha YC-3B and Steinberg Virtual Analog Prologue
Comments