Yet another app gets the "i" – iOrgan
Let's perform a lead organ!
While pushing the keyboard, sound continues sounding eternally.
Ten kinds of tones can be chosen.
Moreover, two or more sound is sounded simultaneously and an effect like a pipe organ can perform easily.
The tone of a lead organ can be created.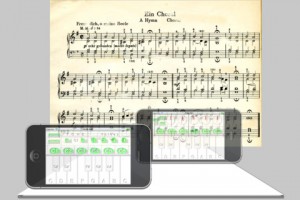 Operation
tone
– Ten kinds of sound can be chosen with plus and a minus button.
voices
– Sound two or more sound simultaneously.
C1~C6
– Specify the range of the pitch of a keyboard.
scale
– Choose the display of a pitch, and un-displaying.
manual(Auto)
– Create the tone of an organ by a pitch and volume.
It returns to the original screen by Auto.
Comments