50+ free synths and more from the KVR Challenge – go fill up your studio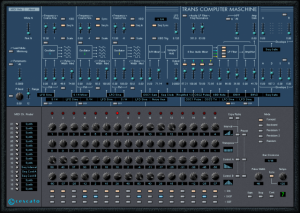 Developers have created 55 new free synths and audio effects as part of the KVR Developer Challenge 2012.
49 of the free music apps run on Windows, 7 on Mac OS X and 6 are soundware for other products.
Entrants include:
Heliox – a simple experimental synthesizer
Aliquoter – an aliquote simple synth built from 6-aliquote tuned oscillators. It is an additive/subtractive synth, but oscillators are tuned to aliquote intervals.
Total Composure Orchestra (TCO) is a full orchestral sample library created using only samples that are in the public domain.
Hot Robot Vocoder is a vocoder VST effect.
Hydra PL is a digital/analog hybrid style polyphonic synthesizer.
Orchestral Strings One is an orchestral string library.
HYDi is a simple 3 osc subtractive synth, but with some twists.
Trans Computer Maschine is a semi-modular Vintage Lead Synthesizer + Pattern Sequencer, modeled after two legendary mono synths and a custom analog sequencer from Germany.
Kamioooka is a polyphonic Full-Modular synthesizer with patch cable system.
See the KVR site for details and downloads.
Comments