Alexander Hacke (Einstuerzende Neubauten) releases Zebra soundset
Alexander Hacke (Einstuerzende Neubauten) has released a sound-set for Urs Heckmanns virtual synthesizer-software Zebra which is called "New York City". The set consists of 150 sounds ranging from weird one shot effects to slow evolving cinematic soundscapes and complete multi layered backing tracks.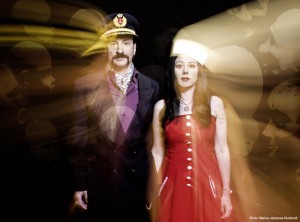 The sound set is a 100% copyright free collection of individually programmed artistic patches which can used for film-scores, industrial music , electro dance beats and general experimentation. Caution, you must own the software synthesizer in order to work with the sound set. More info at http://www.u-he.com/cms/zebra .
Comments