Awesome site for synths and effects made with Synthedit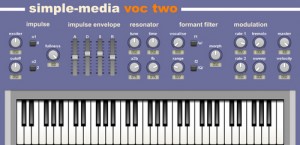 Simple Media announced their new website update. to coincide with the update they're releasing two new free VSTi instruments, Striker and Voc-Two, and two new products retro-gsx and Cathedral.
The instruments and effects that appear on this page have been created using Synthedit. Synthedit is a tremendously powerful tool for creating software synthesizers, samplers and effects. The quality of software it can be used to create can rival software produced by high profile commercial developers. The package itself is very versatile, capable of recreating a number of different synthesis techniques from simple sample playback and analog modelling right through to FM and physical modelling.

Please note all instruments and effects are currently PC(Windows) only. This is due to the fact that Synthedit currently only exports VST dll files for Windows.
The two free VSti's Striker is a physical modelling instrument created to reproduce the sounds of various types of tuned percussion such as marimbas, vibraphones and other instruments where a hammer or mallet strikes a block where as Voc-Two allows you to create realistic string ensemble and choir sounds without the use of samples. It includes a wide range of controls over the source sound generation and the morphable formant filter making it a surprisingly flexible instrument for creating rich and atmospheric pads and realistic ensemble sounds. The two new products are retro-gsx is a new addtion to the SID inspired synths retro-gs01 & retro-gs02 where as Cathedral is being hailed as a new approach to a pipe organ. All instruments are available at http://www.simple-media.co.u…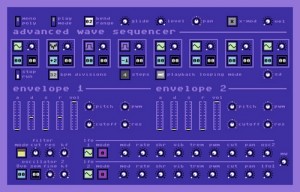 Comments