Back to the Phuture with Recoil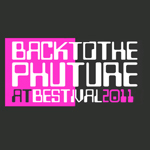 For all who are in need of Recoil, here is a timely reminder to attend the additional performance of "A Strange Hour 'to be held at the Back to the Phuture festival in April. The festival consists of two shows, which take place at the Academy 1 – Manchester on Friday 1st April and Troxy – London Saturday, April 2, with live performances from Gary Numan and Recoil in Manchester, and John Foxx at the show London.
Motor will also participate on both dates and Mark Jones will go to the music of the past, present and future – his sets, focusing mainly on new talent like Hurts, Villa Nah, La Roux, Little Boots, Prison and Ellie Golding Penguin.
Back To The Phuture began as a radio show on BBC 6 Music in 2009. This program connects the recognized pioneers of synthetic music with artists in the electro scene currently celebrating 30 years of electronic boldness. Mark Jones has proposed radio fun and educational with guests such as Arthur Baker, Phil Oakey (The Human League), Daniel Miller (Mute Records), Gary Numan, Martyn Ware (Heaven 17), Andy McLuskey and Paul Humphries ( WCO), Steve Strange (Visage) and August Darnell (Kid Creole & the Coconuts).
Here are links to help you get more information, sample music, and participate in various competitions related to the event.
Event page | Official site BTTP
Free downloads of each participating artist: http://soundcloud.com/bttp
YouTube page devoted to festivals BTTP: www.youtube.com / backtothephuturetv
Comments