Cats Do Different Tracks – Live session on Loopseque
Cats Do Different Tracks live session on Loopseque.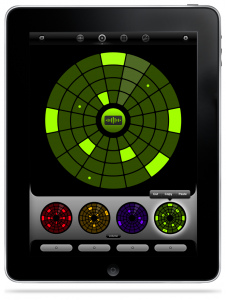 Loopseque it's a new music ecosystem which includes powerful sequencer, sampler, fx processor and record store with many beautiful releases from talented artists.
The basement of Loopseque is a circle – a natural solution for visualization of cyclic music structure. Music starts with the first touch and within seconds becomes alive. It's not just a rhythmic pattern in your hands, but the whole composition.
Playing Loopseque doesn't require music education or any professional skills. An intuitive interface combined with inspiring sounds gives an opportunity to plunge into the world of music to everybody.
• Easy to use sequencer
• Sample editor, uploader & browser
• Onboard Samples library
• Audio effects
• Live track recording & loop bouncing
• SoundCloud sharing
• Project sharing via e-mail
• 22 professionally designed electronic sample sets
• 14 original project presets
• Loopseque Store with new projects and tracks by talented artists
• Dropbox Sync and iTunes File Sharing for your own sounds
• Audio copy/paste (General Pasteboard with import and export)
• WIST support for syncing with other iOS music apps
• Master Classes & Tutorials
Comments