CIRCUIT BENT Star Wars Darth Vader Voice Changer & Casio SK-1
Continuing the space theme from previous post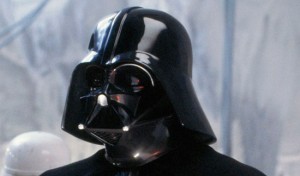 The Vader voice changer was something that I'd started years ago but due to my inexperience, I ballsed it up. Now it's all freshly spanked and fully awesome.
The unit contains 3 Vader samples:
'What is your bidding, my master?'
'Impressive'
and his asthmatic wheeze.
Also there's the voice changing aspect.
It's a bit weird, it does a pitch shift down, but not a full octave, with some slight modulation. It's gritty and dirty and guaranteed to lead you down the path to the Darkside.
The mods are a bit limited. I've added a pitch dial for the samples, which when cranked high will result in a some glitching (although it wouldn't do it for me when I shot the video) and an overdrive dial that affects both the sample and voice effects. There's also a line in for the changer and a line-out for amplification, the speaker is still intact for on the fly sonic Sith noise terrorism and there's 3 LEDs for added ambience.
Comments