Classic Roland drums processed with an Ensoniq DP/4
TR-SONIQ is a collection of classic Roland drums processed with an Ensoniq DP/4. Apart from the 318 WAV files there are ten ready to use kits for Fxpansion Geist and Guru, Native Instruments Maschine and Akai MPC.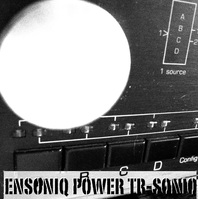 Once upon a time, there was an innovative American company called Ensoniq that quickly gained a reputation with affordable samplers such as EPS and ARS. Ensoniq was a bit like that kid you were sitting next to in school who did everything in his own way. Not clean and stylish as the Akais or as sophisticated as the Emus. But that was a long time ago and since then Ensoniq got bought up by Emu, and Emu got bought up by Creative – who unfortunately haven't done much real caring for either brand.
While many producers (mainly hiphop producers) still treasure their ASRs for their coloring of sound – our favorite feature of the EPS and ASR samplers is without a doubt its effects. The Ensoniq DP/4 is a dedicated effect with four separate effect units you can set up as four individual sound processors, or create series of complex chains.
Ensoniq meets Roland TR909, TR808 and TR606
TR-SONIQ is the result of combining the classic sounds from the well-known Roland drum machines TR909/808 (and also some from the underrated TR606) with the sonic capabilities of Ensoniq. It must be said that the Ensoniq effects were never subtle and with this collection of sounds we wanted to capture the spirit of Ensoniq. The dirt, the noise, the odd cut-offs, the distortion, the compression – the whole lot – all over the place.
Comments