Glitch1™ – new effector app to make glitch sounds in real time
Here's the basic description of the app:
Make your Glitch sound in real-time from your Microphone or Song File!
Glitch1 re-builds your music and audio dynamically with innovative 6 FXs.
Glitch1 Ver.1.0 includes 6 effects
-CRUSHER (Low-SamplingRate Effect)
-SHORT DELAY (10-40ms Delay)
-BEAT REPEAT
-GATER
-TAPE STOP (Tape Stop/Vinyl Break Effect)
-AUTO PAN
And 3 Global effects.
-LIMITER (Hard-knee limiter)
-DELAY (1/4 , 1/8 dot)
-STEREO (Stereo Enhancer)
On ver.1.1, Glitch1 will support Audio Copy/Paste.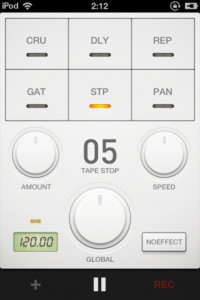 Comments