Google Android takes on iTunes
Rumor has it that Google will go for a holiday-season launch for a new music download service. Google's new msic service would be deeply connected to the Android mobile operating system. Apparently the company would go for the launch of a music download service first and then have that followed by an online subscription service next year. The service Google is aiming at would be a cloud-based subscription service with the ability to stream directly to Android mobile devices.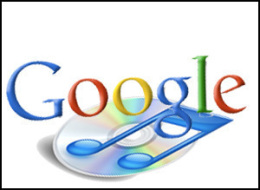 It remains to be seen if 'Google Music' will be able to present a serious threat to Apple's iTunes. AdMob reports have already revealed that Android users are half as likely to pay for mobile apps as iPhone users. Users of the iPhone download an average of 8.8 apps a month, of which just 1.8 are paid for. Android users, meanwhile, download 8.7 apps a month and only pay for 1.1 of them. Good to know, AdMob is Google's mobile ad company and Android is its mobile platform.
Comments