November 18, 2010 · Posted in
Uncategorized
·
Comments Off

on NanoStudio – adding support for the Akai SynthStation25 MIDI controller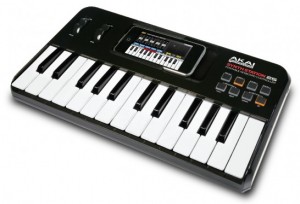 Blip Interactive has updated its iPhone music app NanoStudio, adding support for the Akai SynthStation25 MIDI controller, and the update is now available in iTunes.
Here's what's new in the update:
Support for Akai SynthStation 25 MIDI controller
Song/metronome monitor during sample record
Improved sample interpolation quality
NanoStudio Features:
4x Eden synths, TRG-16 trigger pads, 6 track sequencer, 7 input mixer with two sends
Insert Effects – 2 per synth (waveshaper, chorus/flanger/delay)
Send Effects – 2 (reverb, chorus/flanger/delay)
Total polyphony – 48 stereo 44.1kHz voices, Buffer latency – 10ms
Highly optimized code for good battery life and no audio stuttering
Sampling and resampling
Transfer samples and final mixes to or from your Mac/PC over WiFi
Audio copy/paste for sharing audio with other compatible apps (Sonoma/Intua)
MIDI input with the Line 6 MIDI Mobilizer or Akai SynthStation 25
Upload your mix directly to SoundCloud (wav or ogg formats)
Sample editor with 4 levels of undo/redo
Real-time performance and recording with single or dual keyboards, trigger pads, XY controllers and pitch bend wheel
128 global synth presets and 64 per-project synth presets
16 trigger pads with configurable loop direction, trigger mode, mute groups, volume envelope and much more
Realtime record with undo
6 track song editor with up to 250 parts/patterns
Pattern editor with up to 500 events per pattern
Draw note and controller events
Editing functions include delete, merge, copy, move, note length, transpose, clean and quantize
Controller editing and automation
Time signatures 2/4 – 7/4
4 levels of undo/redo on every song/pattern editing operation
Built in help
Support for Akai Pro's SynthStation25 keyboard controller is included. SynthStation25 delivers hardware control for improved performance capability and expression.
September 9, 2010 · Posted in
Uncategorized
·
Comments Off

on Google Android takes on iTunes
Rumor has it that Google will go for a holiday-season launch for a new music download service. Google's new msic service would be deeply connected to the Android mobile operating system. Apparently the company would go for the launch of a music download service first and then have that followed by an online subscription service next year. The service Google is aiming at would be a cloud-based subscription service with the ability to stream directly to Android mobile devices.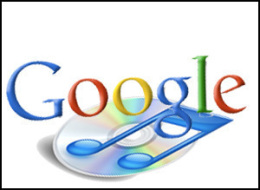 It remains to be seen if 'Google Music' will be able to present a serious threat to Apple's iTunes. AdMob reports have already revealed that Android users are half as likely to pay for mobile apps as iPhone users. Users of the iPhone download an average of 8.8 apps a month, of which just 1.8 are paid for. Android users, meanwhile, download 8.7 apps a month and only pay for 1.1 of them. Good to know, AdMob is Google's mobile ad company and Android is its mobile platform.