Granular Symphonies – new expansion pack from Steinberg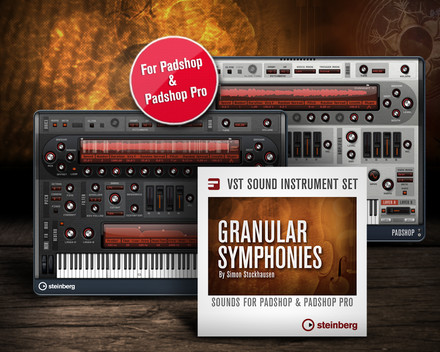 Steinberg has released Granular Symphonies, an expansion pack for Padshop/Padshop Pro, created by the acclaimed composer and sound designer Simon Stockhausen.
Here's what they have to say about it:
With beautifully intricate textures, pads and leads, Granular Symphonies spans 2 GB of exquisite content, featuring instrumental and vocal samples recorded and edited by the man himself plus 260 supplementary presets.
Simon Stockhausen said he hopes that "this library will inspire many composers around the world and expand their sonic palette to paint beautiful, haunting, wondrous and enchanting musical pictures."
Features:
260 new presets with sounds designed by sound designer, composer and multi-instrumentalist Simon Stockhausen
2 GB of exclusively recorded samples including strings, brass, mallets, vocals and experimental content
Available as download only
Windows and Mac installer included
Granular Symphonies is priced at $29.99 and is available as download through the Steinberg Online Shop.
Comments