Halion 4 and Cubase Elements 6 unveiled at the show in Frankfurt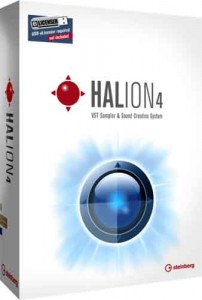 Steinberg has unveiled HALion 4, the latest and most powerful incarnation of their VST sampler. Here's what they have to say about it..
With a cornucopia of innovations and improvements, including a state-of-the-art sample engine, a complete synth section and inspiring tools and effects, HALion 4 is set to be the new global standard for professional sound design.
The core of HALion 4 is driven by a future-proof sample engine with 32 stereo outputs, 6-channel surround support and an unlimited number of audio buses with flexible routing options. A collection of 44 studio-grade effect processors, comprising everything from jaw-dropping modulation to high-end reverberation, is provided to fuel the internal mixing desk.
Among the highlights of HALion 4 is the ultra-flexible user interface, featuring scalable and moveable windows, function tabs and saveable window layouts — a time-saving approach when it comes to dealing with large-scale projects. The efficient Quick Controls, an undo history and on-the-fly mapping functions further streamline your workflow.
For those seeking for more creative headroom, HALion 4 holds a complete virtual-analog synth section. Plus, advanced sound creation tools, such as MegaTrig and FlexPhraser, enable you to create authentic instrument articulations and sophisticated playing styles, while a top-notch sound library with more than 1,600 presets complements the sound designer's toolbox. On top of this, HALion 4 features the most comprehensive VST 3.5 integration available today, making this new tool a truly universal sound creation system for the most exacting demands.
Pricing and Availability:
HALion 4 will start shipping in June 2011
More information: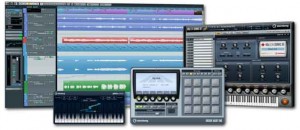 Steinberg has announcedCubase Elements 6. Here's what they have to say about it…
The latest addition to the Cubase product range offers the core technologies of the world's most popular music production software at a very competitive price.
Based on the award-winning audio engine of Steinberg's flagship workstation Cubase 6, the streamlined Elements edition offers easy-to-use tools for creating and recording music along with a range of professional instruments and effects. Highlights include the HALion Sonic SE workstation, the Groove Agent ONE drum machine, and the PitchCorrect vocal correction tool. Cubase Elements 6 comes with 64 MIDI tracks and 48 audio tracks in 24-bit/96kHz quality as well as a total of 33 high-quality audio effects for brilliant mixes and experimental sonic landscapes.
By offering a brand-new Cubase version, Steinberg is meeting the demand of many hobby musicians and songwriters for an affordable and intuitive entry-level recording solution. With the release of Cubase Elements 6, the Cubase Essential range is discontinued.
Features
Based on proven Cubase technology used by professionals around the world
Award-winning 32-bit floating-point Steinberg audio engine with flexible routing and fully automatic delay compensation
Supports up to 64 MIDI and 48 audio tracks simultaneously in DVD quality (24-bit/96 kHz)
Includes outstanding virtual instruments: HALion Sonic SE workstation, MPC-style Groove Agent ONE drum machine, Prologue synthesizer
Comes ready with 33 audio effect processors, including PitchCorrect for vocal intonation correction and the great-sounding AmpSimulator
Cross-platform 32-/64-bit for Windows and Mac OS X Intel
Pricing and Availability:
Cubase Elements 6 will be shipping end of May, 2011, and will be available as a boxed version as well as a download version from the Steinberg Online Shop.
More information:
Comments