Introducing the Grantophone for iPad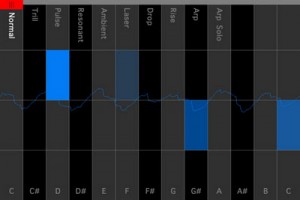 The Grantophone is an extremely expressive and playable musical instrument app. It merges the polyphonic capabilities of a keyboard instrument such as a piano, with the more expressive qualities of instruments like the cello. It supports as many touch points as the device you're using supports. For iPhone that's 5 touch points and for iPad 11. You can control articulation, vibrato, volume and slide from note to note or between octaves. It also comes with several modes you can choose from.
Grantophone is a free app and if you want a cool, unique way to play music – it's worth checking out.
Comments