Introducing the new Vocalizer Pro from SONiVOX
Sonivox has announced that their Vocalizer Pro, a Vocoder musical instrument:
Vocalizer Pro allows the creation of simple or intricate vocal harmonies that can extend far beyond the natural limitations of the voice. One preset has the ability of producing thousands of different results—depending on the audio source. The original Vocalizer is known for its ability to process any type of vocal, percussive or melodic audio track;  Vocalizer Pro expands on these capabilities. Using SONiVOX?s Polaris spectral synthesis engine, Vocalizer Pro can transform any audio input "into a synthesizer," for "deep and complex" musical results.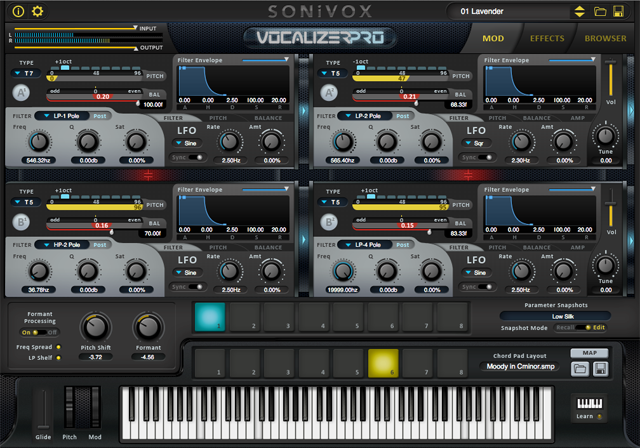 "We created Vocalizer Pro to provide a truly unique experience. These snapshot pads give you endless ways to be expressive and creative," says Jason Jordan, Head of Soundware at SONiVOX. "For each pad, every automatable parameter can be set to a different setting. It's almost as if every pad is a completely different patch, allowing the performer to instantly switch between parameter settings. People are really going to have a lot fun with Vocalizer Pro."
Sonivox Vocalizer Pro supports AU, VST, or RTAS formats, and is compatible with 32- or 64-bit Mac or Windows systems. The MSRP is $199.99 (USD).
http://www.sonivoxmi.com
Comments