It's Magic – 170MB of free samples
Sample Magichas a holiday gift for you – a free 170MB sample library: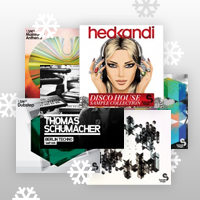 Not only has it been packed with massive sample releases: Hed Kandi's Disco House Samples, the runaway success story of Tech-House, the luscious Deep House and the neon-tinged Indie-Dance; we've also had a sterling take-up of our new sub-label, SM101 with everything from Drum Fills to Club Kicks getting the SM treatment in 101 bite-sized chunks.
Six years since we started out in the sample business we remain as passionate as ever – and as committed to our loyal customer base.
As a way of saying thanks – and Happy Christmas – we've compiled a tasty, exclusive 170+MB bundle of free loops and samples from some of this year's biggest hitters, from Hed Kandi and Thomas Schumacher to Techno and Indie-Dance by way of Dubstep and Mainroom Anthems.
You can download the library at the Sample Magic site.
Comments