Klaus Schulze – Big in Japan: Live in Tokyo 2010
It's a small teaser from DVD "Big in Japan: Live in Tokyo 2010". European release will be out on 26th of November.
After having recorded one studioalbum, 2 Live-DVDs and albums with Lisa Gerrard, Klaus Schulze decided to go back 'pure Schulze' again. He and his crew flew to Tokyo to play his very first solo concert since 2003. The concerts in Tokyo in March 2010 were played on Klaus' legendary equipment re-built by the Japanese crew exactly the same way as you can see it at his European concerts.
The concert itself was also the first time that Schulze rebuilt and remodeled his classic "Crystal Lake" (originally 1977 on "Mirage"), renamed here as "The Crystal Returns". Yo can also see/hear Schulze play electric guitar on the track "Sequencers are beautiful".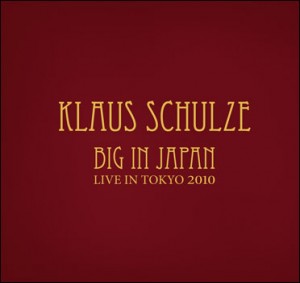 Comments