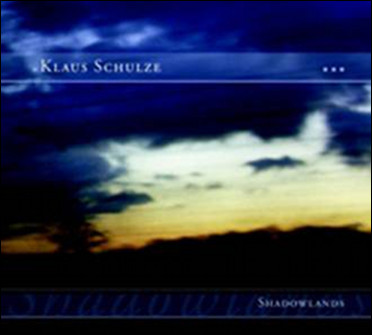 5 years after his latest all new solo album "Kontinuum", Klaus Schulze is back with the new studio album "Shadowlands". Note that the album also includes liner notes, written by Christopher von Deylen from the german band Schiller.
The album holds 3 tracks ("Shadowlights", "In between", "Licht und Schatten") but fans can get hold of the limited 2CD version featuring an exclusive, 75 minutes bonus album spread over 2 tracks ("The Rhodesviolin" and "Tibetanian Loops").
KX-Polymod is a free modular synth for Windows, inspired by Klaus Schulze, who the developer calls "my electronic music reference.
Features:
Stereo routing.
Up to 6 voices.
15*12 Matrix controlled by 5*5 Sub matrix, include 4 Kxmod sources!
5 Vcos with 5 waveforms, include the TriSaw, with Phase modulation and Sync (Vco1 only).
Oscillators 100% compatible with the Kx-Modulad's waveforms (med, 498k).
1 Stereo SF2 player (16 and 24 bits).
1 SF2 drum set (24 bits, 12 samples, 3.3 Mo).
4 Keyboard traking (-10 to 10) for the Vcos and the Vcfs.
1 Ring Modulator with EQ.
1 Noise Generator with EQ.
1 Monophonic LFO with ADSR.
2 Mulitmode VCFs (20) with oversampled processes.
4 Polyphonic EGs with curves for each segment, velocity and Kbd controls.
1 X Y joystick controller.
1 Sample & Hold.
10 host sync clocks.
1 compressor.
1 oversampled Distortion.
1 Soft Vintage EQ.
2 Delays with sync, multimode filter and modulation oscillator with sync.
1 Scope with 10 ms of buffer size.
1 Frequency display.
1 Note pad.
Full Midi learn.
Internal Fxp and Fxb management.
128 KX's presets, very 70′s!
KX-Polymod is a free download here >>
Background video description:
Sometime I like to do some improvisation like K. Schulze,
just because this author is my electronic music reference.
I give my apologies for the listeners because
this is not really always correctly played!
It's just some ideas, a moment, not really solid …
All tracks are done with the Kx-PolyMod, also the drum tracks with its SF2 player.
The way to do this kind of music is always to start with a simple sequence.
I transpose all tracks with the bender, it is limited but I can do that when I feel it.
I used the Kx-MidiFilter to create a bender track.
I used few Kx-synth-x16 voices to do the background sequence (x16)
and one track of the X16 sequencer is used to control drums
with a plate reverb does with the Mverb.
Some sample and hold fx chord tracks are synchronized with the tempo.
The lead is an imaginary Moog lead like KS's albums of 70's.
KLAUS SCHULZE, Legend of Electronic.
Short film, soon…
Directed by James L. Frachon
Produced by MYGALE FILMS
A complex session in Cubase of progressive rock, inspired by Pink Floyd and Klaus Schulze of course…
Pioneer Klaus Schulze is soon to release a DVD and this clip is a teaser for you to enjoy. Klaus Schulze is a German electronic music composer and musician. He also used the alias Richard Wahnfried. He was briefly a member of the electronic bands Tangerine Dream and Ash Ra Tempel before launching a solo career consisting of more than 60 albums lasting five decades.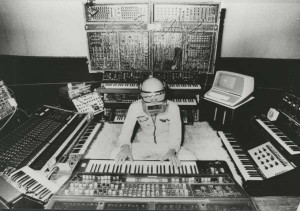 This improvisation is heavily inspired by the track Floating of the Klaus Schulze album Moondawn. But then again, it also sounds nothing like it but you might recognize some elements. At least the tempo is the same. You hear 3 different sequences, two 8-step sequences from the Doepfer MAQ16/3 driving the self-built Modular and the Ian Fritz Through-Zero VCO together with the Blacet MiniWave and an 8-step sequence from the Synthesizers.com Q960 manually alternated on row 1 and 2 with the Q962 sequential switch driving the Synthesizers.com Modular. I use the Q963 trigger bus to switch on and off individual steps of the Q960 sequencer and use the first four dials on row 3 of the MAQ16/3 to alternate the gates which are used to shift the Q960 sequencer. The notes of the sequences are as follows:

MAQ16/3: Tempo 128
MAQ16/3: Row 1: c4 e4 g3 a3 f4 a3 d4 d3
MAQ16/3: Row 2: a3 d4 d3 a3 d4 a3 e4 d3 (half time of the other sequences, so tempo is 64)
MAQ16/3: Row 3: x x x x (gate is shifting the Q960)

Q960 : Row 1: e3 f3 d3 a3 e3 g3 a3 d4
Q960 : Row 2: d3 e3 a3 e3 e3 a3 a3 c4

I use the grey MIDI keyboard to transpose the sequences. Preset A13 of NanoStudio on the iPad is used to do some tones and chords. The strings are performed on the Roland XP-80. The solo's come from the Creamware MiniMax ASB together with the Clavia Nord Lead 1 and from the Waldorf Q Keyboard. Operating the camera, playing the keyboards and dialing the knobs is difficult so I hope you don't mind that the action sometimes is just outside the viewing range of the camera.

This song is dedicated to my son Mark is going through some heavy times the last couple of months. Mark, please know that I love you and that you are beloved by many others.

You can download/see/hear the video and music from my website. I also provided a pre-recording made on the 23th of December.
It's a small teaser from DVD "Big in Japan: Live in Tokyo 2010". European release will be out on 26th of November.
After having recorded one studioalbum, 2 Live-DVDs and albums with Lisa Gerrard, Klaus Schulze decided to go back 'pure Schulze' again. He and his crew flew to Tokyo to play his very first solo concert since 2003. The concerts in Tokyo in March 2010 were played on Klaus' legendary equipment re-built by the Japanese crew exactly the same way as you can see it at his European concerts.
The concert itself was also the first time that Schulze rebuilt and remodeled his classic "Crystal Lake" (originally 1977 on "Mirage"), renamed here as "The Crystal Returns". Yo can also see/hear Schulze play electric guitar on the track "Sequencers are beautiful".