Korg DSN-12 Analog-Style Creation Tool for Nintendo 3DS
KORG DSN-12 is an all-new music creation tool for Nintendo 3DS created by DETUNE and KORG. KORG DSN-12 features 12 analog-style synthesizers, with three effects each, plus a 64-pattern sequencer, and even a 3D oscilloscope so you can watch your music take shape!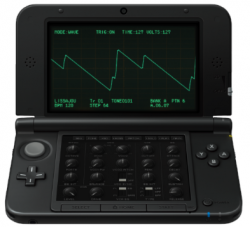 Korg DSN-12 – an 'analog-style' synth app for the Nintendo 3DS – is now available.
Korg DSN-12 provides twelve monophonic synthesizers, based on the Korg MS-10 analog synthesizer. Each can have three effects, letting you create a broad range of sounds. You can assemble sequences into patterns, and save up to 64 patterns for use. Songs can be created by freely connecting patterns together.
Music: "Oscillodriver (Play the KORG DSN-12) " composed by PAINTVOX.
*All the music including all sounds and FX processing was made with the KORG DSN-12
For more information, please visit
DETUNE: http://www.detune.co.jp/korg_dsn12.html
KORG: http://www.korg.com/us/products/synth…
KORG DSN-12 is available for download from the Nintendo eShop in North & South America and Europe.
Like/Follow us:
https://www.facebook.com/korgusa
https://www.twitter.com/korgusa
http://instagram.com/korgofficial
Comments