Lo-Fi SES: Hackable 8-bit chiptunes instrument
Know how to play video games? Like music? You'll love the Lo-Fi SES (Sound Entertainment System). It's an instrument that makes it easy to rock out as a chiptune artist.
The Lo-Fi SES is all fun with no practice. It may look like a game controller, but it's actually a music controller. You might've never learned to play piano or guitar, but I'll bet you rocked at more than a few video games. Lo-Fi SES lets you turn those hard fought skills into musical magic.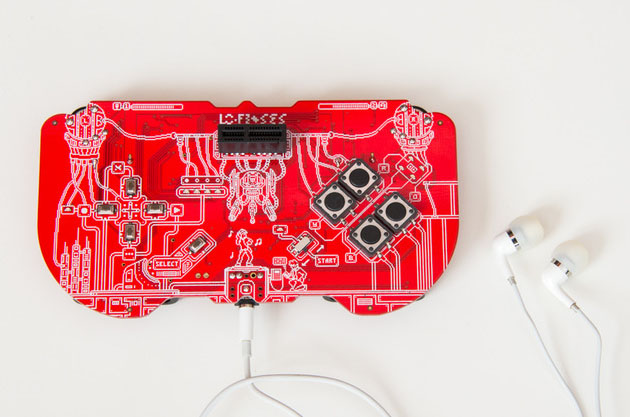 And, like any good guitar, the Lo-Fi SES has to look as good as it sounds. That's why the Lo-Fi SES itself is a work of art. The fantastic Doctor Octoroc divined the graphics for this instrument and produced the animation in the video.
The Lo-Fi SES is designed around the Arduino platform with an Atmega processor. As a result, you can replace the samples with actual sounds from an NES or other console. You can remap the buttons, do sophisticated open-source signal processing and even use it as a… game controller. The team says that no coding experience is needed, but if you like hacking, "it's the perfect platform for audio projects, budding bands or skilled instrumentalists." Finally there's a slot to add three cartridges: a second sound pack, a USB cartridge for custom tweaking and a "Smasher" cartridge that lets you dirty up the music.
Comments