Moog Minitaur becomes Webitaur – check it out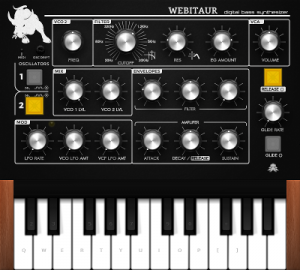 Perhaps not the real thing but still quite fun to play around with for a short while I guess:
"Once again the NAMM videos have inspired me to have a go at a web version of an analog synth. This time round it's the awesome looking Moog Minitaur. As usual it is unlikely to sound anywhere near as good as the real thing but will give you some idea of the types of sounds it is capable of. The filter in this one sounds a bit better than my previous synths as a result of trying out some delay-less feedback techniques.
Any midi controllers in the system should be connected automatically. "
Comments