Moog + Prophet 08 + Reaktor Newscool
Video description: Just having fun with the Prophet 08, Moog Little Phatty and Reaktor Neewscool. All recorded in HDV to provide the image and sound quality that this demo deserves.
About the Newscool: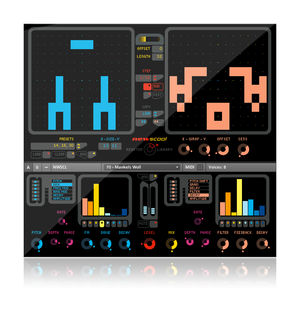 Newscool is a REAKTOR classic. The sound engine consists of a tone generator and a multi-effects unit. The innovative sequencer is based on the Life model developed by John Conway in the 1970s.
A two-dimensional pattern is processed in steps: An element of the pattern becomes alive in the following step if at least three of its eight neighbors are alive in the current step.
Comments