Moog Voyager – The Viking Signature ReFill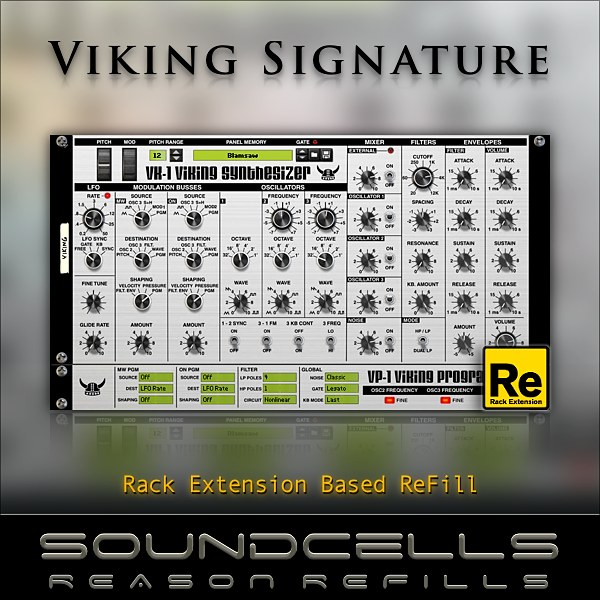 Viking Signature is based on the Viking Rack Extension synthesizer – a great sounding emulation of the Moog Voyager. The Viking Signature ReFill convinces with its funky and soulful leads, authentic sounding bass patches with an awesome bottom end and several wired SFX patches.
If you own Viking be sure to complete your ReFill collection with Viking Signature – a powerful soundset at a 'knockdown' price …
Viking Signature Contents:
• 45 combinator patches.
• 70 Viking patches full of soulful leads and great basses.
• Authentic Moog character for your Reason Rack.
• Well balanced volume settings & carefully assigned modwheel and combinator buttons and knobs
Introductory price is 7.90 ,- EUR (normal price 9.90 ,- EUR)
Comments