More Synplant for the Reason Rack !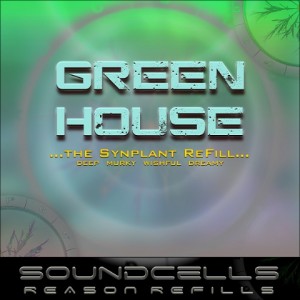 SoundCells' let's us know that their popular Synplant Refill is out in an updated version, here's what they have to say about it:
"Greenhouse v2"
 is an awesome ReFill based on samples coming from the popular Synplant software synthesizer; without doubt, one of the most innovative plugins of recent years. Greenhouse contains 155+ combinator patches that provide an insight into the highly characterful sound capabilities Synplant has to offer.  In addition, some One-Shot-FX kits are included to let you produce some glitchy electro beats. Greenhouse also includes 35+ drum samples (as well as 11 Rex files highly processed with additional EQing, compressing…) from the MicroTonic plugin. Version 2 is adding 30 combinator patches based on 370+ new Synplant samples…
"Greenhouse v2" Contents:

• 
159 combinator patches full of the typical and widely acclaimed Synplant character.
• 
135 NNXT patches containing the basic sounds which were used for the combinators, 7 Redrum kits.

• 850 Synplant samples, 830 MB uncompressed.
• 37 drum samples and 11 Rex loops coming from the MicroTonic plugin.
• 5 demo tracks are included.
A web address to link to for more info and many "Greenhouse v2" only MP3s:
Offering price is 19.90 ,- EUR, normal price is
27.
90
,- EUR
Comments