Multidelay effect tailored for ambient music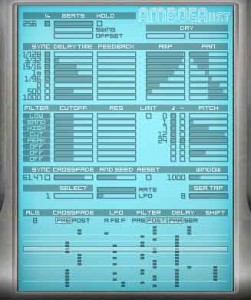 Xoxos has released Amboea VST plug-in for Windows which they tell us arranges eight filtered stereo delay lines in serial or parallel with algorithmic crossfading to create a multidelay effect tailored for ambient music.
Twenty algorithms allow the crossfading and filters to be applied before or after the delay lines with optional randomised modulation and pitchshifting. Xoxos says that one instance of Amboea can turn any sound into a dense, continuously varying soundscape, or be used as a straightforward multitap or parallel multidelay.
Pricing and Availability:
Amboea has an introductory price of $10 which will increase to $15
More information:
Comments