Neon Judgements' lost tapes
More news from Belgium and another dark electronic band that started in the 80:s: The Neon Judgement.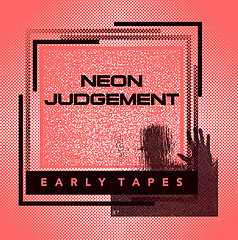 "TV Treated" and "Suffering", the two first cassettes from the duo, have been remastered and released on vinyl LP. This product from Dark Entries is a limited edition (500 numbered copies), including lyrics and photos, called "Early Tapes".
"Smack EP" is another new release: a digital EP with remixes which was released a week ago.
Comments