New album from Devo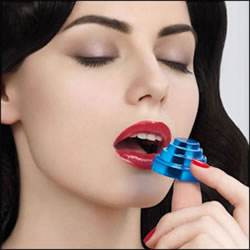 The comeback album from cult band Devo can be expected in one month. The title is "Something for Everybody" and the UK release date is June 14 followed by the North American release on June 15. This is the first album release from Devo in 20 years.
– 30 years ago, people said that we were cynical, that we had a bad attitude, says Devo's Mark Mothersbaugh. But now, when you ask people if de-evolution is real, they understand that there was something to what we were saying. It's not the kind of thing you want to see proven right, but it does make it easier to talk about.
Devo 2010 has the classic line-up: Mark and Bob Mothersbaugh, Gerald and Bob Casale – joined by drummer Josh Freese (Nine Inch Nails).
– The world is in sync with Devo, says Gerald Casale. We're not the guys who freak people out and scare them – we're like the house band on the Titanic, entertaining everybody as we go down.
Comments