New demo of the iOS app – Noisemusick
This is a demo of the iOS app Noisemusick. Since I haven't seen any videos of it here and the developer hasn't released one yet I figured I would give the market a little demo of what this app can do. Recorded via iSight through Photo Booth hence the shitty quality, but I hope at least the sound can do the app justice.
http://www.fluxama.com/
The Noisemusick app is a collection of THREE controllable synthesizers that generate interesting chaotic sounds. Have fun creating sonic bedlam, exploring weird soundscapes, or use it to GREAT EFFECT in your live performances and recordings. It's squonky electric FUN for the whole family!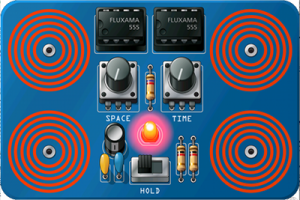 With Noisemusick you can:
Choose a sound to match your mood: blue, green, or pink!
Practice and probe to find interesting interactions of sound!
Discover weird oscillations!
Use it as a raw input to other filters and effects!
Run on an iphone or iPad; it's a Universal app
The original circuit boards were inspired by a workshop presented by Jessica Rylan in 2007. The original Noisemusick schematic includes two infrared sensors for additional chaos on the inputs. Since your mobile device doesn't have an infrared input, the circuit has been modified accordingly.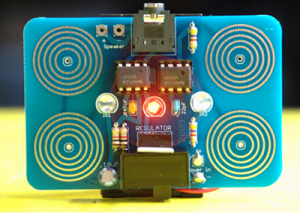 Comments