Novation coming to the iPad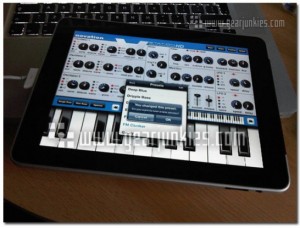 GearJunkies shared this picture, which might be a fake, speculating that the V-Station HD is on the way:
Is Novation taking the plunge in the app market with a V-Station (HD) app? It seems legit as the V-Station was the VSTi version of their hardware K-Station. So with the popularity of the iPad as an instrument (and the improved midi capabilities) it makes sense that the V-Station would be the synth to recreate as an app.
Guess we will find out next week at MusikMesse
Comments