Promising pure satisfaction
NTS Audio Labs has introduced Benassi Bass VST, a free synth VST for Windows that promises Satisfaction.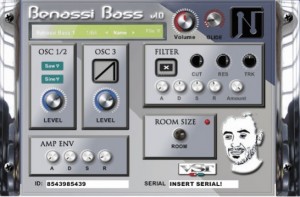 Here's what they have to say about it:
You need the well knowed ultra fat Bass than Benny Benassy used in his top productions? Well we made the first 'Benassi' dedicated virtual analogue synthesizer to fit this needings!!
This is not the same synthesizer but a fully customized Benassi bass virtual analogue synthesizer. It follow the original 'Benassi' technique to synthesize that type of sound and best of all we have coded one of the best sawtooth waveforms around.
Best of all it is FREE!!!
Features:
Preset Manager (64 Presets)
32 Factory 'Benassi Bass' presets included
2 Sine/Saw OSC (LP Filtered)
1 Double Saw OSC (BP Filtered)
Glide
Resonant Filter
Reverb
You can download the free Benassi Bass VST for Windows PC at ntsaudio. Registration is required.
Comments