Promote your music at Stereoklang
Do you want to share your electronic music with our readers, then this is your chance. We have added a SoundCloud player where we on a regular basis will upload your songs for the benefit of our readers/listeners.
Check it out in the right hand column below our sponsors >>>>
We have added a Dropbox beneath the player so that you can easily send us your material.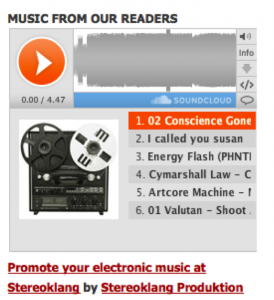 Comments