Simulate the sound of your old vinyl records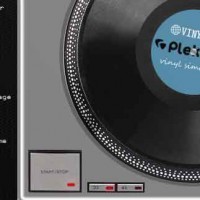 Plektron Vinylizer simulates the typical damaged sound of an old vinyl record. With vinylizer you can simulate and manipulate the noise dust, the record decentralization, the high-frequency damage, the rotational speed and the typical stop effect of a turntable with adjustable stop time.
Pricing and Availability:
Free download. Donations welcome.
More information:
Comments