Bitwig Managing Director, Placidus Schelbert takes the floor for the Microsoft Keynote at Summer NAMM to shed light on a special project after seeing the potential between Bitwig Studio and Microsoft Surface Pro 3.
Filmed in collaboration with Microsoft and A3Exchange during the Microsoft Keynote at Summer NAMM in Nashville, TN.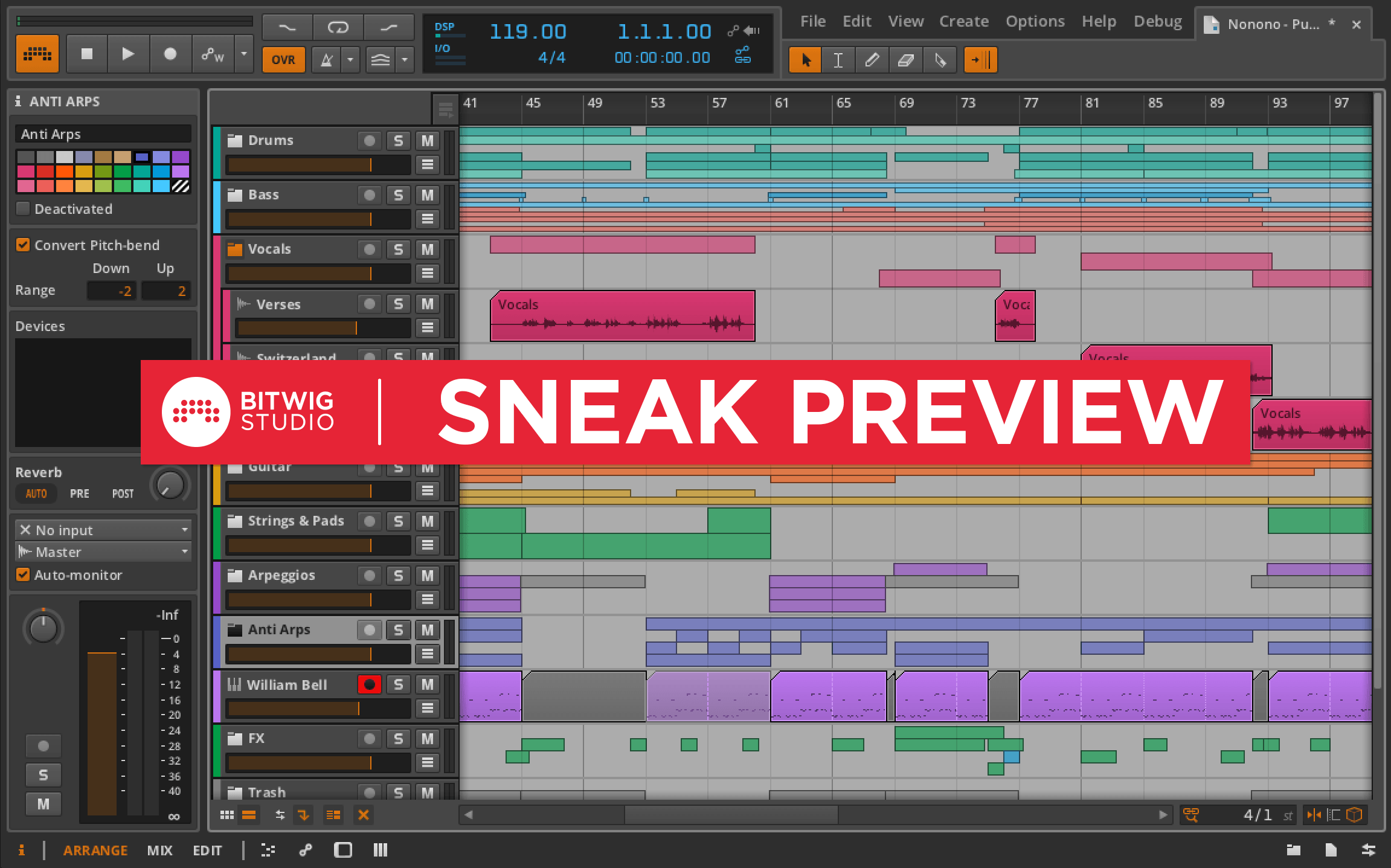 Bitwig has announced it will present the forthcoming Bitwig Studio 1.2 update at NAMM 2015 from January 22nd – 25th (Booth 4901 in Hall C).
Following the announcement, Bitwig will offer a sneak preview detailing the all-new features scheduled for the next major update, free for all Bitwig Studio license holders. Additional surprises can be expected on the actual release date of Bitwig Studio 1.2
Highlight of Bitwig Studio 1.2
Group Tracks — Consolidate and simplify your mix.
In our next major update you can dramatically improve the navigation of numerous tracks in every view of your project while consolidating the signal flow of multiple sources through a single Group Track. The feature introduces a new style of editing in the Arrange View called "Meta Clips." Meta Clips allow easy editing of clips from multiple tracks in group track timelines. Group Tracks also expand upon Bitwig Studio's Multi-out VST functionality, providing a convenient way to setup tracks for multi-timbral VST instruments, and useful functions to organize and consolidate your entire mix.
Audition Browser — Browse, Audition, Insert, Swap
You created the part and now you need the proper sound, groove, or melody. To accelerate the browsing workflow, all devices in Bitwig Studio 1.2 feature an Audition icon. By clicking Audition, your entire catalog of sound becomes available. Browse, audition, swap and insert anything from presets and samples to full clips of sounds during playback. Whether or not in use, the Audition Browser can be hidden completely from view to save on precious screen real estate. Bitwig Studio's advanced browsing eliminates the boundaries between devices to offer a meta view of all available sounds in one category. Searching for the right bass? It doesn't matter if it's a Polysynth preset or a sample, you now have the freedom to audition all your content in place, on the fly, to find sounds quickly and to get back to what is most important, making music.
Factory Content Update — Demo songs, amazing presets, and all new sounds.
The launch of Bitwig Studio introduced us to artists and producers around the world making the most of the devices included with Bitwig Studio. Since then, our Sound Team has been hard at work creating new standards that provide a fluid experience when navigating from one preset to the next. These standards were presented to several new partners to develop an extraordinary new addition of content and workflow to the Bitwig Studio Factory Library, sure to inspire music makers and sound designers everywhere. We are proud to introduce three new demo songs, over 500 fully-functional presets, and optimization of every preset in our Library with the help of Detunized, Mode Audio, Sample Magic, and Overclock Inc. as part of the Bitwig Studio 1.2 update.
Support for High-DPI and Retina Displays — Experience our next generation user interface in brilliant detail.
Bitwig Studio 1.2 is optimized for Macbook Retina and Windows High-DPI displays for a graphical user interface that is sharper than ever before.
Bitwig Studio 1.2 is a free update for all Bitwig Studio license holders. The Bitwig Studio 1.2 Beta will be available in February to select license holders.
More information: Bitwig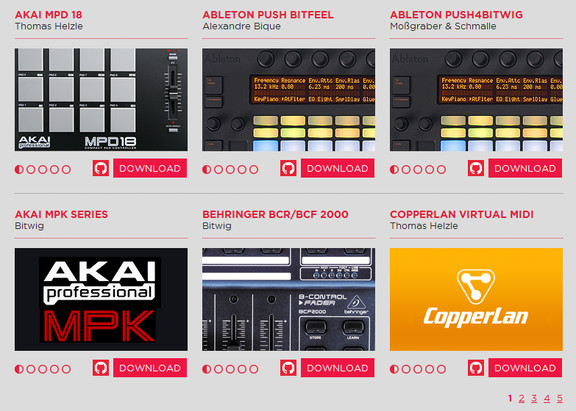 Bitwig has announced Community Controllers, a new section of its website dedicated to Bitwig Studio's groundbreaking integration with virtually any hardware controller.
The Bitwig "Open Controller API," an open-source platform makes this possible using JavaScript which allows anyone from hardware manufacturers to Bitwig Studio users to create, share, and collaborate on powerful controller scripts, for the best possible integration of controller hardware and Bitwig Studio.
Bitwig has also announced that its Bitwig Studio EDU License will be released on June 11th, 2014.
Whether you're a student designing sounds for production or performance, an educator developing an inspiring course curriculum, or an administrator supplying the latest tools and workflow to ensure your institution remains competitive, Bitwig will offer support with a cost-effective solution for purchasing Bitwig Studio.

Bitwig Studio EDU Pricing details are as follows:
209 EUR, USD 289.99 (MSRP) 269.99 (MAP)
Additionally, the first major Bitwig Studio Update is on schedule to offer new features, continuing to eliminate the boundaries between your creativity and workflow. A release candidate is available to download.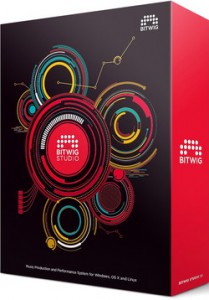 Bitwig has announced the release of Bitwig Studio, a multi-platform music-creation system for production, performance and DJing, with a focus on flexible editing tools and a super-fast workflow.
Record and arrange, improvise and perform, or do it all at once. Choose between several display profiles. Design your own sounds with dedicated container devices. Combine built-in instruments, effects, and VST plug-ins.

Bitwig Studio's unified mapping system allows you to modulate any device or VST parameter using macro controls and modulator devices. Explore a new world of creative possibilities, including audio and note expressions, histogram-based value editing, layered editing, extensive bounce-in-place functions, automatic slicing, smart controller integration, and the Open Controller Scripting API.

Every feature in Bitwig Studio was developed by musicians, for musicians. Welcome to the next generation of music creation and performance software for Windows, Mac OS X, and Linux.
Bitwig Studio features
Cross-platform DAW (Windows, OS X, Linux).
Intuitive non-linear sequencing for the studio world and beyond.
Full multi-core and multi-processor support.
VST 2.4 support with built-in 32-/64-bit bridging and plug-in crash protection.
Proprietary time-stretching technology.
Unlimited Audio Tracks.
Unlimited Effect Tracks.
Multi-display support for up to 3 displays.
Unlimited Note Tracks.
Unified Modulation System: Use Macro Controls, Note Expressions, LFOs, and Envelope Followers to modulate any device parameter, including nested internal devices and even VST plug-ins.
Note and Audio expressions, including per-note Micro-Pitch Control.
Automatic sample slicing to both Sampler or Drum Machine.
Record and edit both track and clip automation in absolute and relative modes.
Support for numerous MIDI controllers out of the box.
Multiple tools for specific tasks and editing workflows.
Macro Controls per device, as well as dedicated Device Panel Mappings with color-coded knobs and buttons for an overview at a glance.
Advanced layered editing.
Open Controller API: Lets you create and customize functionality for virtually any MIDI controller, including scripting access to nearly every feature of Bitwig Studio.
File import: WAV, MP3, AAC, WMA, FLAC, and Ogg Vorbis.
A PDF Manual is included with the Bitwig Studio application in English and Japanese.
Bitwig Studio for Windows, Mac, and Linux costs MAP $399 USD / 299 EUR.
This beta video highlights several of Bitwig Studio's features for working with instrument clips. Switch between clip- or track-based note editing, bring more life into your composition using note expressions and and per-note micro-pitch control, or use the histogram-based inspector function on several notes at once to randomize or spread parameter variances, changing the feel of your instrument clips.
For more information visit: www.bitwig.com
Testing out the new beta of bitwig and BASE. Internally sequencing functionality is very nice!