The Insanely Happy EP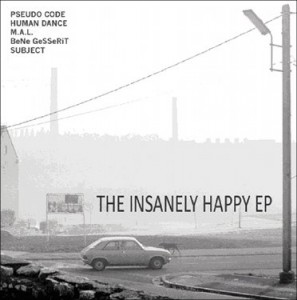 A new 7″ vinyl will be released on EE Tapes on February 7, 2011: "The Insanely Happy EP" featuring various artists. Limited to just 250 copies it's collection of vintage 80s tracks by various Insane Music label bands from Belgium, compiled by Alain Neffe. Four projects feature Neffe himself in different disguises: Pseudo Code, Human Dance, Subject and Bene Gesserit, and one track by M.A.L., a long-time Insane collaborator. This vinyl EP contains 6 tracks of which 4 were never released before.
Both Bene Gesserit tracks are taken from their classic LP on Insane, long out of print by now. The first 85 copies are handnumbered and contain 2 extra photographs. Order yours at www.eetapes.be .
Via SL
Comments