Transistor Revolution MKII for Kontakt 5 – re-creation of TR-808 and TR-909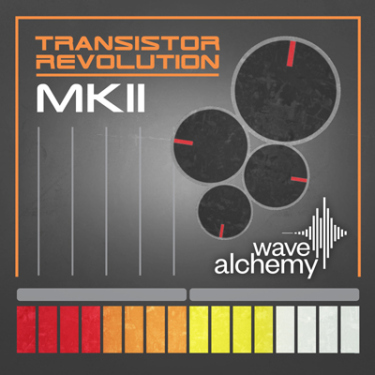 Wave Alchemy has announced the release of Transistor Revolution MKII, their re-creation, for Native Instruments' Kontakt 5 Player, of the iconic TR-808 and TR-909 drum machines.
TR MKII has been "fully redesigned and re-scripted from the ground up." Designers have tweaked the workflow and added a new, more intuitive graphical interface, a 'TR style' 16-track step sequencer, unified instruments for both the 808 and 909, a dedicated 10-track mixer with individual processing, reverb / delay sends, volume control and pan for each drum sound, a master tape section with individual tape saturation per sound, and so on.
Pricing and Availability. Wave Alchemy's Transistor Revolution MKII is available from Wave Alchemy for £89.95 – $137US. Existing owners of the previous version, Transistor Revolution MKI, can upgrade to TR MKII for £10 ($16US).
Comments