UK synth pop act Mirrors are back with new material
Although they are now one man short. After several EP's and singles released in 2009 and 2010, which was then followed by the debut album "Lights and Offerings" early in the spring, the UK band Mirrors are now back with the first two snippets from their recent work in the studio. Here's their official statement:
"Dear all,
Sorry for our brief hiatus but a lot has changed in the Mirrors camp over the last few months. Firstly we say farewell to Ally Young. Ally has been an integral part of Mirrors since it's foundations and has brought his ideas and enthusiasm to every part of our world.
We are all very sad to see him leave and wish him all the luck in the world in his future endeavours. We remain the closest of friends. As for the rest of us, we couldn't be more excited about our future in Mirrors. We're back in the studio now and the songs are coming thick and fast!"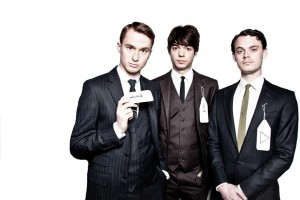 Shooting Stars by theworldofmirrors
Make sure to check out the interview we did with Mirrors this spring, right here >>
A second album is under production and will reportedly be released early next year.
Comments