VCMG – Spock (Broadcast on RTVE Radio) + latest news on Depeche Mode and OMD
http://youtu.be/L9qDXmFOJWQ
2011-11-29 – RTVE (Spain) – Siglo 21
Siglo 21 – VCMG – 29/11/11 29 nov 2011 VCMG son Vince Clarke (Erasure) y Martin Gore (Depeche Mode). Se han reencontrado para este proyecto que presentamos ya en Siglo 21. También la música del Professor Angel Sound, RM Humbert y Kludge, entre otras novedades. En Contenedores de Arte, Display Canarias.
VCMG's Spock premiered in full on the Spanish radio station RTVE: http://www.rtve.es/alacarta/audios/siglo-21/siglo-21-vcmg-29-11-11/1260920/
In the middle of the podcast you can listen to the track.
NEWS ON THE STREET:
Both Depeche mode and OMD has announced that new albums are on their way. OMD has already confirmed that they have begun work on their next release, to be called "English Electric". Depeche Mode, on the other hand, is scheduled to meet in January to discuss the next album, with recording provisionally set to start in March.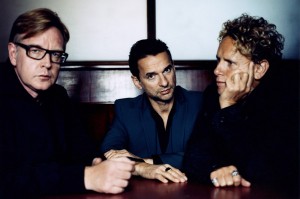 Comments