Watch new videos from Mind.in.a.box and M83
The gaming guru Ray Koefoed and Mind.in.a.box mastermind Stefan Poiss have been working together on a music video based on the famous video game "Portal 2", which will be part of the Machinima Interactive Film Festival that started on 1st December 2012.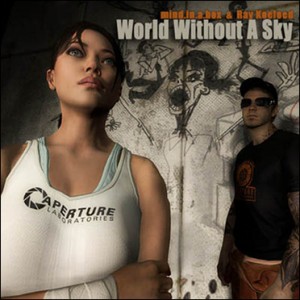 The song itself is a futuristic mix of rap, futurepop and the typical Mind.in.a.box vocoder vocals.
'Wait', taken from the album 'Hurry Up, We're Dreaming', is the final episode of the trilogy, the end point of the visual collaboration between M83 and Fleur & Manu that has been ongoing throughout 2012.
Watch the full series here: http://www.youtube.com/playlist?list=PL7CZ4TImzrFlTqI5l09Az8modBIkqkwFB
Directed by Fleur & Manu, this video was made in conjunction with The Creators Project, a partnership between Intel and Vice.
Buy 'Hurry Up, We're Dreaming' here:
Double CD: http://glnk.it/av
12″ Vinyl: http://glnk.it/aw
iTunes: http://glnk.it/ar
M83:
http://www.youtube.com/m83
Comments