Official music video of the song "Timelessness", taken from the album "Memories" released in March 2015.
Order the album "Memories" at:
[Europe] http://thyxmusic.com/store/en/mindina…
[World] http://www.metropolis-mailorder.com/p…
Credits:
Music Video produced by Dogfella Studio
https://www.facebook.com/dogfellastudio
twitter.com/dogfella_studio
Instagram.com/dogfella_studio
www.dogfella.co.uk
Director: Paris Seawell
Girl: Dandan Liu
Man: Hugo Nicolau
LOOMEC releasing debut album "Personal Drugstore" on 23rd August 2013!!
Six years after founding the band "LOOMEC", on the 23rd August of this year, LOOMEC will release their first studio album "Personal Drugstore".
The Viennese duo Stefan Poiss and Martin Mejzlik are the band members behind the project LOOMEC. Their music could be best described as Electro-Pop with rocking influences. The lyrics are changing between German and English, including pun, a sharp tongue and the typical Viennese melancholy.
LOOMEC is not only the name of the project. It is also an attitude to life of both band members. LOOMEC show us new things. LOOMEC indicates with a special mix of humour, clear statements and sometimes only with the staging of the contrary, that we should have more joy in our hearts. The theme: We will find the good! And it looms with enlightening character! — Short and simple: LOOMEC!
"Personal Drugstore" will be released digital only in all major download stores. Stay tuned!
The gaming guru Ray Koefoed and Mind.in.a.box mastermind Stefan Poiss have been working together on a music video based on the famous video game "Portal 2", which will be part of the Machinima Interactive Film Festival that started on 1st December 2012.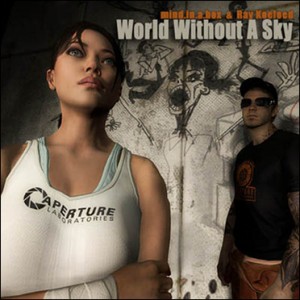 The song itself is a futuristic mix of rap, futurepop and the typical Mind.in.a.box vocoder vocals.
'Wait', taken from the album 'Hurry Up, We're Dreaming', is the final episode of the trilogy, the end point of the visual collaboration between M83 and Fleur & Manu that has been ongoing throughout 2012.
Watch the full series here: http://www.youtube.com/playlist?list=PL7CZ4TImzrFlTqI5l09Az8modBIkqkwFB
Directed by Fleur & Manu, this video was made in conjunction with The Creators Project, a partnership between Intel and Vice.
Buy 'Hurry Up, We're Dreaming' here:
Double CD: http://glnk.it/av
12″ Vinyl: http://glnk.it/aw
iTunes: http://glnk.it/ar
M83:
http://www.youtube.com/m83
Earlier this Summer, Stefan Poiss, the mastermind of THYX and mind.in.a.box announced about a new project he was starting. This was a project he was doing together with all of the fans to THYX and mind.in.a.box and everyone could send him sound material and Stefan would be creating a song from that material. The experiment is now finished and you can listen to the result. The video is created by Justin Arnold.
Background description from Thyx:
This is an experiment I did with all mind.in.a.box and THYX fans via facebook. Everyone could send me some sound material, noises, whatever they want and my challenge was to create a whole song with this material.
It was not so easy. Most of the people sent me whole songs not just sounds. So first I had to listen carefully what I can cut and use. Bassdrum and Snare for example was cutted out from some songs they've sent me. I created sample sets from every sound. but it was too less. I needed some more and different sounds and so I began to build waveforms from the sounds. Zoom in, cut only one wave… load it into the sampler and let it loop.
The Lyrics I got from two guys. I mixed it so half of the lyrics are coming from one guy, half from another guy. I hope they will forgive me.
After creating a structure of the song I did a small loop for the refrain and posted it on facebook. Everyone should play this loop and record their singing with their handy or whatever device they have. I got about 25 recordings and I tried to build a chorus with them. Most important was that the timing from the singing from every recording was good. So I had to cut and trim a lot (and laughing a lot

) but in the end it went far better than I expected.
So this was it. The experiment called "Tape Evidence". Every sound source from this song comes from the fans, except my voice of course. I really learned a lot and had a lot of fun during this project. I think even this song, where every sound source came from different people, sounds a little bit like mind.in.a.box or THYX. This is one of my big realizations of this project.
Big thanks to Justin Arnold who did this amazing LEGO style video!
…and thanks to everyone who was involved!
The song is free to download via our facebook page. I will post a link there soon.
http://www.facebook.com/thyxmusic
mind.in.a.box are back, here is their latest teaser from their upcoming album:
Prelistening snippets from our new album "Revelations" which will be released
on 20th January at Dreamweb Music (Europe) and
on 24th January at Metropolis Records (Rest of the world)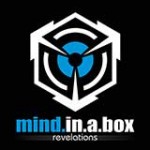 After last years 'back-to-the-past' release "R.E.T.R.O.", the electronic project of Stefan Poiss, mind.in.a.box returns early next year with new album "Revelations".
"Revelations" are scheduled for release January 10th, 2012 through US label Metropolis Records.
Tracklist:
01. Remember
02. Cause and Effect
03. Transition
04. Doubt
05. Control
06. Fragments
07. Unknown
08. Not Afraid
09. Second Reality
10. Sanctuary
The Austrian electro act mind.in.a.box have released a special live cut video version of the song "Whatever Mattered".
This video is a special "live cut" version of the song "Whatever Mattered". If you visit one of our live shows sometime, it will sound more like this live than the original version on R.E.T.R.O. We have tried to capture the mood of the song in this video, and played a bit with some unusual camera perspectives. Adam had to play with a cast on his right arm because he had had some troubles with a bouncer. Never discuss anything with a bouncer 😉 We hope you'll enjoy this video!

Finally we decided to upload this video to the public. Before it was only available for all R.E.T.R.O album buyers.
[youtube=http://www.youtube.com/watch?v=NGcZpIkG4KI]
…and better yet do not miss out on mind.in.a.box' new C64 remix – it is strkingly cool, God I wish I could getmake such a nice crispy bass line. The original song was called Lightforce and was made by Ron Hubbard.
C=iao