Woodstock of electronic music is here again
The electro-music festival, known as the "Woodstock of electronic music," is the world's premiere event for experimental electronic music. This year's event features three mind-bending days of innovative electronic music concerts, seminars, workshops, demonstrations, jam sessions, video art, a laptop battle, and a swap-meet. Action starts at 12 noon on Friday, September 10 and runs until after midnight on September 12. Musical activities will be running continuously throughout the three days of the festival.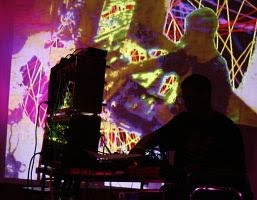 electro-music 2010 takes place at the Greenkill Retreat Center in Huguenot, New York. On-site lodging and meals are available. Tickets range from $25 for a single day to $325 for a 3-day pass including meals and lodging.
More information, including a complete schedule of events can be found on the web site at:
http://event.electro-music.com/
You may also contact us at
event@electro-music.com
A wide variety of instruments and musical styles will be represented, ranging from theremin to analog modular synthesizers to home made devices, from classic space music to abstract electronica to world beats.
The following artists will be performing:
Abuse Tactics
Acoustic Interloper
Aether Generator
Azimuth Visuals

The Bent Doctors
Brainstatik
Delicate Monster
Jeremy dePrisco
Robert Dorschel
dRachEmUsiK
Robert Edgar
Ben Fleury-Steiner
Paul Harriman
Glenn Henriksen
Hylantown
Kevin Kissinger
Andrew Koenig
Roland Kuit
Richard Lainhart
the Last to Sleep
Lunetta Maelstrom
Mayakara
Kurt Michaels
D. Minoza
Logan Mitchell
Modulator ESP
Shane Morris
Mosquito Gita
Howard Moscovitz
Mark Mosher
MusicMan11712
MyOwnYoko
NEOREV
Northern Valentine
Michael O'Bannon
Joo Won Park
Kip Rosser
Project Ruori
redgreenblue
Siebert and Lepre
Spinning Plates
SPITZNAGEL
State Machine
Symmetry
Jack Tamul
Technicolor Travel Agency
Transistor Club
Trigal
The Tronic
Twyndyllyngs
Harvey Valdes
VJ Cargo
Waked Lunch
Laura Woodswalker
xeroid entity
Seminars and Workshops:
Darren Bergstein – Studio Storming, Remaking Universes
Jeremy dePrisco – Making Music in Second Life
Rosemary Haskins – Internet Marketing and Promotion
Rosemary Haskins – Reverbnation
Les Hall and Mathe Sluijter – Lunetta Breadboard Workshop
Kevin Kissinger – DIY Modules for Analog Synthesis
Andrew Koenig – Introduction to Ableton Live
Roland Kuit – Soundlab Synthesis Tutorial
Richard Lainhart – Intermediate Analog Synthesis
Rebecca Mercuri and Kevin Meredith – Dr. Harry Olson and Audio Research at RCA
Kevin Meredith – Circuit Bending Workshop
Howard Moscovitz and Robin Miller – Ambiophonic Sound
Mark Mosher – Spatial, Visual, and Matrix Controllerism with Ableton Live
Michael O'Bannon – Generating Sound and Music with Brainwaves
Dale Parson – Mapping Language Structures to Musical Phrases
Steve Weinstock – Introduction to MIDI
Tanya Thielke – Creative Process
Comments