Alicia Keys talks about her Native Instruments Plug-In
Soul sensation Alicia Keys discusses her new virtual piano plug-in "Alicia's Keys" with editor-at-large Jon Regen in this June 2010 interview.
What is it: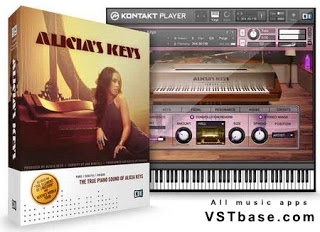 The instrument samples of Native Instruments Alicia's Keys come from Alicia Keys' very own Yamaha C3 Neo grand piano. This unique and highly-sought after instrument was built to celebrate Yamaha's 100th anniversary in 2002 and represents the very top of the Conservatory Collection line.
The exquisite and unique sound of the C3 Neo were painstakingly captured by Thomas Skarbye, Kontakt script wizard Nils Liberg, and Grammy-award winning engineer Ann Mincieli – making this exclusive instrument available to everyone.
Using vintage microphones and preamps and through detailed analysis of Alicia's playing, the team succeeded in capturing the warm, soulful and inspiring sound of the C3 Neo all the way down to the finest nuances.
Comments