Artist Interview: Surkin
When a young Benoit Heitz saw a friend's computer running Reason he had an epiphany: "His computer isn't better than my parent's computer. That means I could be making music." He started out not knowing the first thing about drums or music in general. Three years later he was touring the world as an international DJ. Surkin had us over to check out his wild yet danceable cut-up sample work.
Benoit Heitz (born 1985), known by his stage name Surkin, is a French electro DJ and producer. He gained attention with his releases on the French Institubes music label as well as a remix for Teki Latex released on Virgin. In 2011 he launched the record label Marble along with Para One and Bobmo.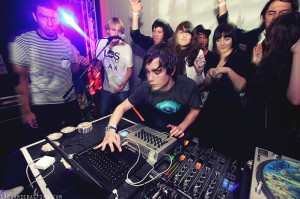 Heitz was born in southern France, and is now located in Paris.
Comments